1. Become a monthly donor: Sign up below as a monthly donor- choosing either to sponsor one of our current students or one of our graduates. If there is a specific child you would like to sponsor, please put their name in the comments.
2. Meet your student: You will be mailed a photo and short bio of the child you are sponsoring, as well as occasional updates through mail & email.
3. Get to know them: Pray for them by name, hang their picture up, write a note to send their way! Know that you are making a beautiful impact on their life and future.
Your monthly donation helps us to cover our school operating costs and continue our mission of awakening education in Haiti.
Your donation will mainly help to fund our daily breakfast & lunch program, electricity and water needs, and salaries for our Haitian staff. This allows us to keep our tuition low and affordable for our students families (about a dollar a month) while meeting their needs and giving them the best education possible. Thank you for your generosity and sacrifice! We pray this will bless you and your family.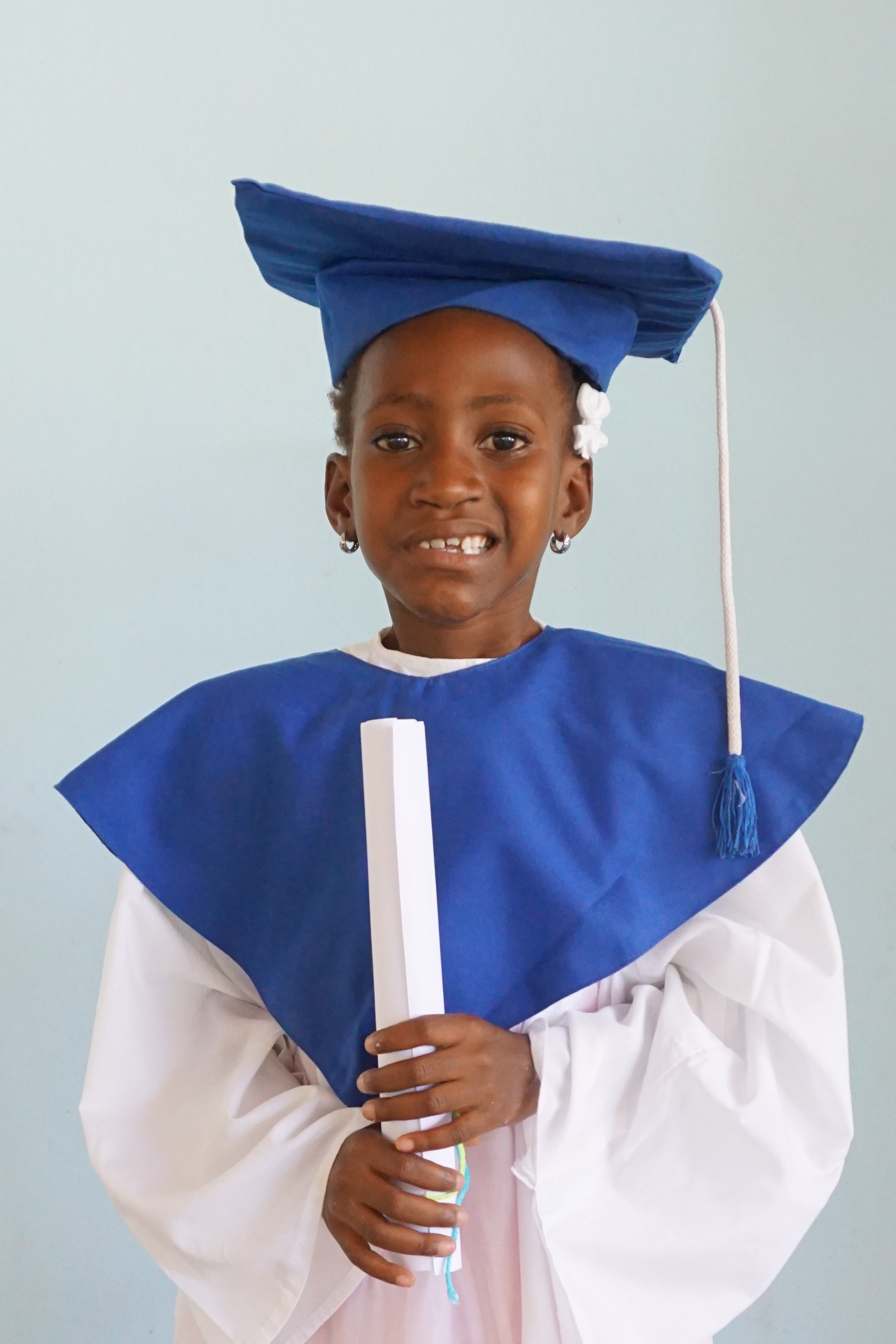 As our students complete our three year program and prepare to graduate, we have partnered with another local Catholic school where they will be attending.
We are blessed and grateful that we are able to offer our continued support of our Graduates even after they leave our school. By sponsoring a Graduate, you will be covering the cost of their tuition, uniform, and school supplies, AND helping them feel supported and encouraged to continue their education.